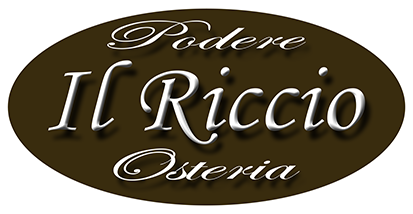 Placed in a frame that combines naturalness with refined hospitality, where you can recover your time and spend days of true relaxation.
Podere il Riccio a place of peace, surrounded by greenery at the foot of the unmistakable medieval village of Civitella in Val di Chiana.
Laura and Massimo believing in this project have realized their dream, looking for a design that blends with the context of the farm.
Upon entering you will be greeted by the evocative stables restored to its ancient splendor where stone and wooden tables will envelop you in all 4 rooms, sitting in our ancient Tuscan oak wood tables and chairs of maximum comfort to make you live a unique experience.
The Osteria is divided into 4 rooms: Reception room (former stable) Convivial room, intimate arch room, up to the romantic view room
In the Osteria you can enjoy our cuisine made of simplicity and tradition supported by a careful selection of raw materials expertly transformed by our Chef.
You will be pleasantly impressed by our cellar in the cave, where you can touch the best wines labels among Tuscan and national companies, managed directly by our trusted Sommelier.
Podere il Riccio is much more than a traditional Osteria in the Tuscan countryside, is the ideal place to organize special events, from memorable weddings to yoga retreats and much more.
Thanks to its large spaces and the Events Gazebo designed to accommodate a large number of guests (up to 200 seats).
The multiple spaces, our seasonal menu and the organizational flexibility that distinguishes us to organize several events.
A unique environment with large spaces, flower gardens, a suggestive swimming pool surrounded by greenery.
During the summer we set up the open-air cocktail bar service followed by themed evenings accompanied by special menus.
In the near future on the upper floor of the farmhouse, 4 rooms will be inaugurated with all services and a suggestive terrace overlooking the small village of Civitella in Val di Chiana where you can admire the splendid vineyards and a romantic sunset.